Travel Trailer Basics
Knowing the travel trailer basics will help lessen confusion, whether you're purchasing your first or upgrading to a newer model.   The decision to buy a travel trailer can seem very overwhelming, so let's get started Exploring Travel Trailer Basics.

Types of Travel Trailers
One of the first things you need to consider is what type of travel trailer fits your needs.  This is something that only you can decipher.  Whether it's a popup, traditional travel trailer, fifth wheel, hybrid, or toy hauler you have many options to choose from.  From a manufactures design to designing your own...it's all about YOU!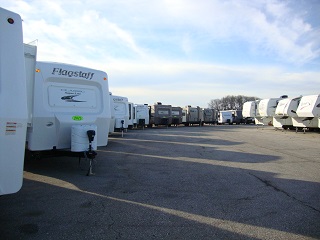 Travel Trailers
Rent Before You Buy
If you are unsure of purchasing your first travel trailer, try renting before you buy.  This way you can see exactly what you are about to commit to, before making a large purchase.  This should tell you if this is your type of lifestyle or not.  
Travel Trailer Basics-Buying Your First RV
So we have established a couple of very important factors in the basics of travel trailers. Now lets look into a few things that are necessary before you buy your first travel trailer. 
First question is,

 new or used?

  There are positives to both.  The main differences are...
NEW:   Most of the time, this does come with a loan.  What type of RV financing will you do?

USED:  You can find used trailers on lots that you can pay for with cash and are still in great condition.  This is good for starting out, to see if it fits

your lifestyle or not.

 
Towing Considerations
The travel trailer basics of towing is an important part of purchasing your RV.  If you are considering a travel trailer, for your safety, you must be properly trained to tow your trailer.  There are many different places that offer towing lessons to help you accomplish this.  
Consider a tow vehicle during the process of the purchase of your travel trailer.  So many people fall in love with a certain trailer, then find out that the tow vehicle they have will not work with the unit they are considering purchasing.  These are questions you need to ask yourself before moving onto the purchasing part of the deal.
Do you have the appropriate tow vehicle already?


Do you need to step up a notch and purchase  a larger vehicle?   
Our Tow Vehicle and Camper
All About Safety
Hitches are all about safety and come in all sorts of sizes, styles, brands, and models.  Be sure to have the appropriate hitch on your vehicle before purchasing your trailer.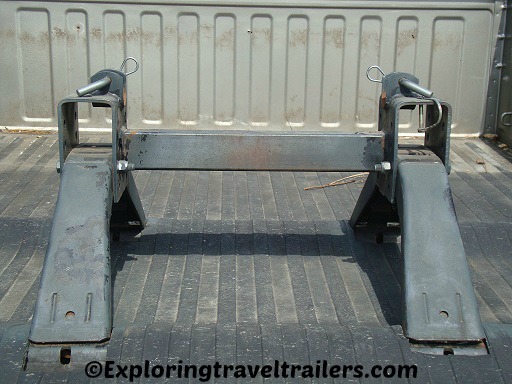 Mirrors are very important in towing and your safety.  To learn more, see our section on Reflections On Towing Mirrors.
Storage for Your Travel Trailer
Unless you live in an area with some acreage, or are allowed to store your RV on site, you will have to consider some kind of storage for your travel trailer.  The best thing is to have it on site, but that is not always permit-able.  So do your research, and find a local storage facility that you can utilize when purchasing your RV.
Insurance
Have you considered what type of insurance you may carry on your RV?  RV insurance is different than your typical auto insurance, so make sure you are covered correctly on your policy.  Good Sam Club also carries RV Insurance.

RV Travel checklist

For the final step, you will need an RV Travel Check List.  Make sure you have all your "I"s dotted and "T's crossed before you hit the road!

Written By: Melissa & Scott
Exploring Travel Trailers>Travel Trailer Basics