Saint Charles Missouri
When looking at a map not too many think of Saint Charles Missouri for a vacation.  It's not a big town or a big place to go, but sometimes that's what's nice about going to smaller towns.  You don't have all the population and it's quiet, most of the time.  Saint Charles is about thirty minutes from downtown Saint Louis.
One thing about St. Charles Missouri though, it does get very busy around holidays, any holiday.  Whether it's Thanksgiving, Christmas, or even Memorial Day.  Veterans Day is another big Holiday for this town.  It's rather neat to drive down Main Street and see all the flags flying.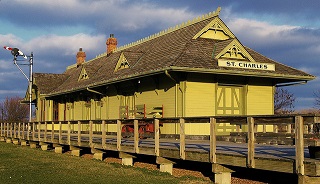 Saint Charles Train Depot
 Saint Charles Missouri - Things to Do
Christmas Traditions:  If you're ever in town during Christmas, you'll want to stop by Main Street and check out Christmas Traditions.  Saint Charles Missouri holds one of the Nations largest festivals.  There is a big production each year beginning the day after Thanksgiving and going to Christmas Eve, typically.  This tradition started back in 1975 and is still going strong in 2022, 47 years now in the making. 

It starts out with a parade and there are over thirty legendary Santa Clauses that stroll the streets. Carolers join them and the St. Charles Drum and Fife Corps.  Stop by the many campfires that are going, and don't forget the man on the corner roasting chestnuts!  So many volunteers help make Historic Saint Charles come to life and remember the past Christmas voices. 

Young and old enjoy the "Trading Cards"  that all the characters pass out each season. Each card has a story of the character they are portraying to be.  These are collectors items and all ages love this tradition.  Characters from Charles Dickens to the Civil War Santa.  The goal is to get all the cards with signatures from each character.  Best of luck, it is very busy in this neck of the woods!  It's worth it to see all the smiling faces!

Pictures are welcomed with Santa, too.

Historic Main Street Saint Charles:  This is what it's all about!  Historic Saint Charles has something for everyone!  You can travel back in time and visit old antique shops, shopping, enjoy your favorite restaurant, or just enjoy walking the cobblestone streets.  These are real cobblestones, so be sure to wear the appropriate shoes. 

Walk or Bike the Katy Trail:  Directly across the street and down by the Missouri River, you have the Katy Trail.  The Katy Trail is a 225 mile trail for walkers and bikers.  This trail is along the river and close to Historic Saint Charles Missouri.  Many times it's nice to walk the park area and up by Main street.  This is a pleasant walk and it keeps you out of the hustle and bustle of Main street.   

Lewis and Clark Boat House:   Visit the Lewis and Clark Boat House and learn more about the expedition to the West.  The Boat House has replicated boats that Lewis and Clark used during their expedition.  Saint Charles was the last take off point for Lewis and Clark on May 14, 1804.

Lewis and Clark
After reaching the Pacific Ocean, they retraced their journey and returned to Saint Charles riverfront on September 26, 1806. 
Each year in May, the City has a reenactment of Lewis and Clark's expedition. 

Be sure to visit the Lewis and Clark Restaurant on Main street sometime during your stay.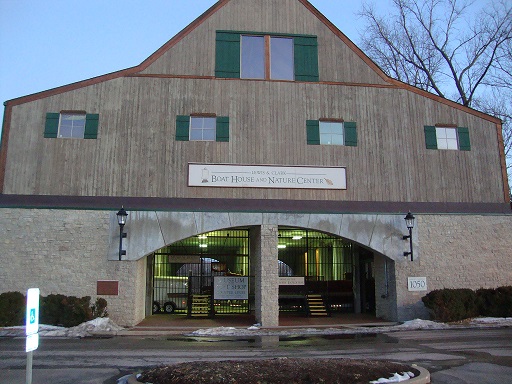 Lewis and Clark Boat House
Wineries:  Missouri is know for it's many wineries.  Historic Saint Charles has many to offer, just stroll up and down and you'll find one that catches your eye.  Little Hills Winery and Restaurant is a very popular one.  You'll find many individuals just stopping by to either have a glass of wine, dinner, or both. Fire pits are one that spectators love to sit around at this Winery and Restaurant.

Accommodations for You and Your RV
Sundermeier RV Park:  111 Transit Street, St. Charles MO  633011
This park is an RV Oasis.  For more information please call:
1 (800) 929- 0832  Office: (636) 940-0111
370 Lake Side Park:  1000 Lakeside Park Drive, St. Peters MO  63376
This park is more for a one nighter or just passing through.  For more information please call: (636) 378-5253

You can also check out Campgroundviews.com. Here you can search, view, and book all in the same place. 
Written By: Melissa
Exploring Travel Trailers>Vacationing With Your RV> Saint Charles Missouri